We look forward to showing you all the resources your library has to offer!
 NOTICE: Caribou Public Library's building will be closed Saturday, January 30, through Sunday, February 7, 2016, as the old carpet is removed and new carpet installed. We are grateful to our grant funders! Questions: librarydirector@cariboumaine.org
  Established 1911
 The best of Maine web resources and databases are in MARVEL!


Social Media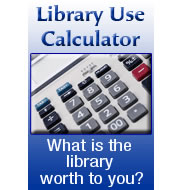 click link below